A story of unique yarns
My wife Kerstin had a goal when we moved to the small farm Herrvik in central Sweden about 20 years ago. That goal was to produce superb wool-yarns. She established her own flock of sheep, with both pure-bred animals and crossbreeds. With time, the flock came to consist of 35-40 animals. From the start, our production was organic.
Kerstin experimented eagerly, mating promising ewes with different rams. And she had the heritage of every animal in her head! We sent the wool to small spinneries that could make yarn in small lots. Kerstin could here check the result of her breeding efforts almost on an individual sheep level!
The result was a range of different yarns i natural colours - the sheeps' own. White, grey, brown.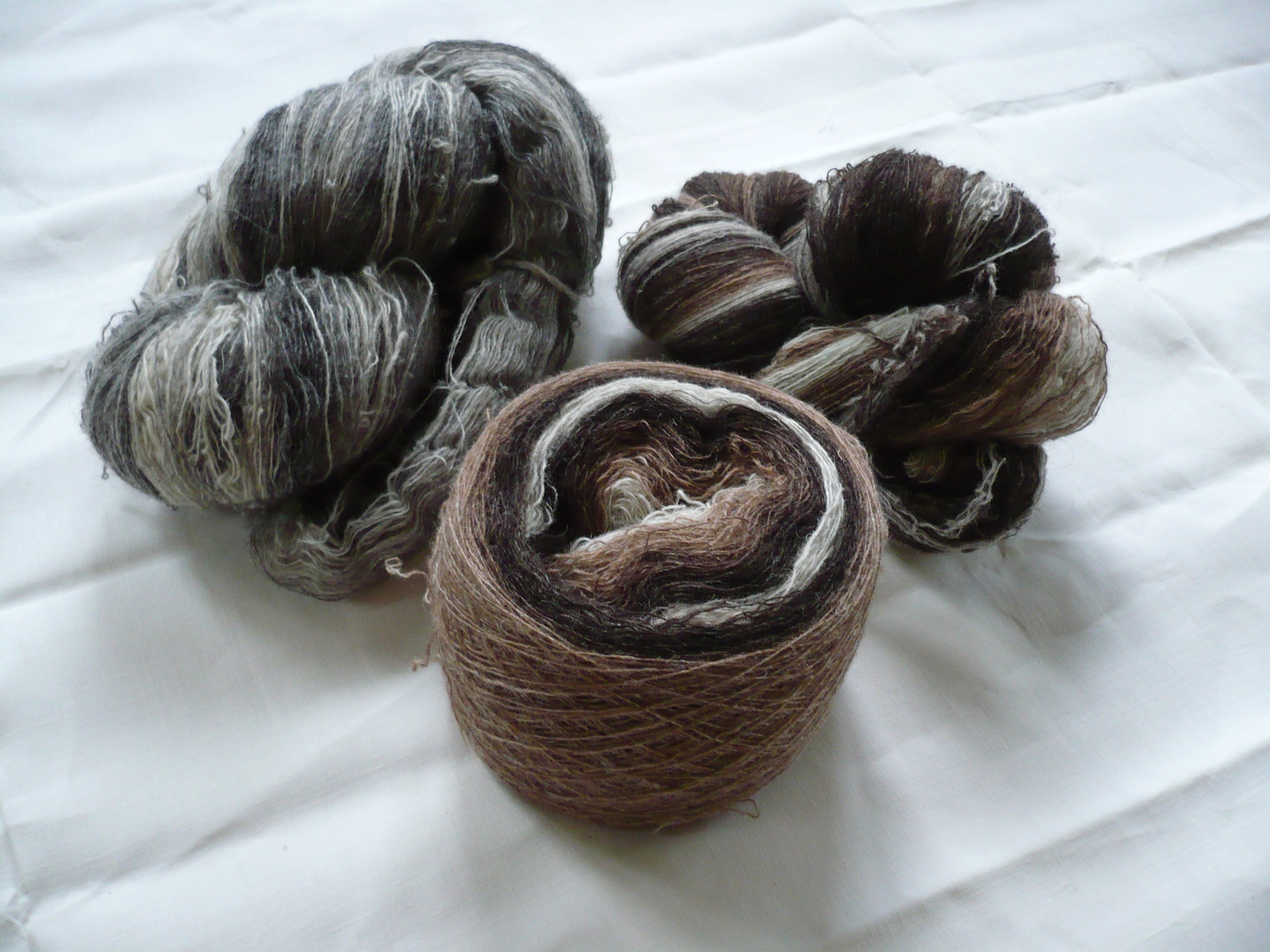 A few yarns deserve special mention. One is the artistic (or self striping) yarn in different colour ranges. .
Another is the wool/linen yarn where one linen and one woolen thread have been plied together. This is also availble in different colour settings. A third, unique, yarn is the incredibly soft lambswool and silk yarn, with silk from Swaziland in Southern Africa
See and order the yarns in the webshop in the menu!
Johan Mörner